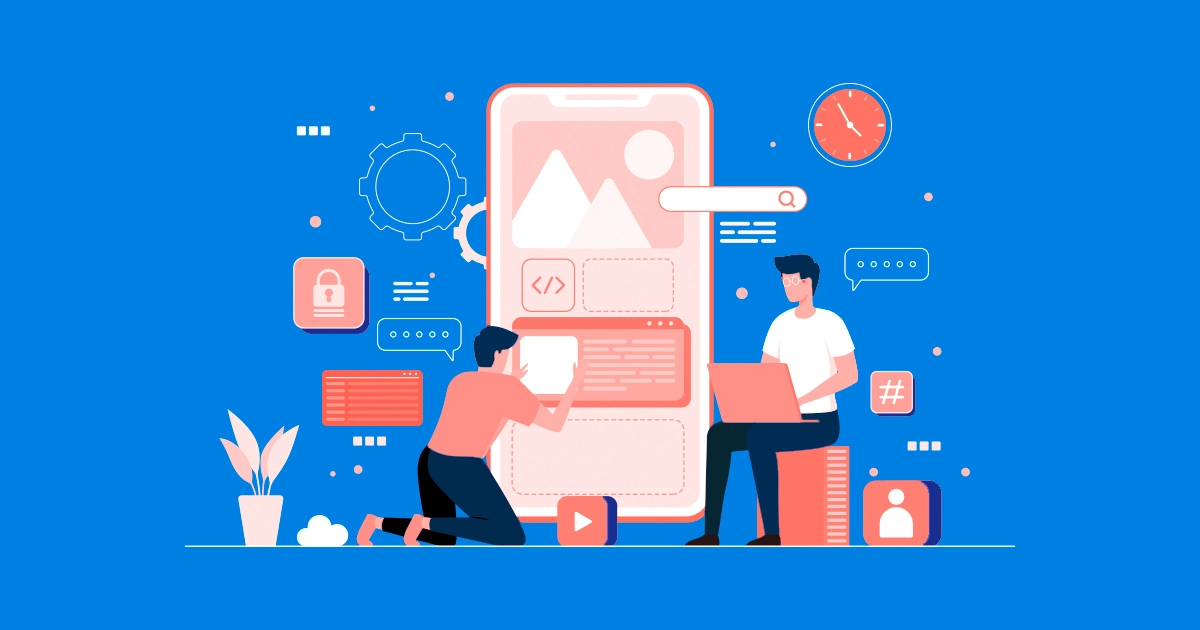 Finding The Best Mobile App Development Company in Dubai
If you run a business with orders and a streamlined process, especially one that involves transactions, payments, logistics, etc you'll require a business app for both front and back-end operations. However, not all mobile apps, regardless of business success, make it big. In fact, only very few end up doing so for the reason that they don't connect well with the target audience. 
If you're thinking of jumping on the mobile app bandwagon with a product that will engage consumers, you need to find the best mobile app development company for your business. 
So how do you find the right one? 
-Know exactly what you're after
No matter how experienced, or skilled a software development company or its team might be, it's useless if you don't have a clear idea of what it is you require and what the goals/objectives of your mobile app development project are. 
Before you start looking for a company/agency, you need to be clear on exactly what the app aims to achieve, and what software features it may require to achieve it, and the app development company can then guide you through the process of its planning and creation. You need to have a rough blueprint of what you'd like them to achieve for your app and how you want to go forward.
-Make sure they do comprehensive
market research
and detailed testing
Market Research is crucial in finding out exactly who the mobile app is being developed for, surveys, focus groups, market research such as competitor analysis and industry trends, new developments, user trends, etc are super important in finding out how you'll proceed with the app in a way that gives it the best possible chance for success and connection with the audience with the least amount of hiccups.
You'll be kickstarting development knowing what's successful and what isn't, and 
more importantly, why. Know if the app development company takes the time to find out how their product is going to provide value to the audience your mobile app is intended for, how it'll help them and address their pain points, the product needs to revolve around the user. 
-Find thought leaders
Research their industry contributions and whether they've generated any original/unique ideas. When addressing issues in their industry do they refer to their own mobile apps/products as a viable solution? Do they have a blog? What content do they publish? It will help you determine the level of credibility. If they are highly credible, they will have a blog with useful and valuable content that's actually helpful/informative to users and industry counterparts. It will also help you find out if their values and method of operation align with yours. 
-Discover their relationships with their clients
When deciding on a company to proceed with your app development in collaboration with, you realize it's a two-way relationship between your business and theirs. And this relationship can play a huge role in the success or failure of your app.
You want a company that puts your business needs first and prioritizes their communication with you. They should be able to listen and understand the needs of your business, the intricacies of its functions, your worries, concerns, etc. They should also ask appropriate questions and get the whole relevant team involved. The more they take time to learn about you, your industry, goals, and audience, the better the chances of success with minimal challenges/misunderstandings. 
-Local support
It's better to have local support in your area, if you live in Abu Dhabi, look for mobile app development companies with support in Abu Dhabi, Dubai, or Sharjah, for example, not companies outside the country. Local support means better chances of communication, problem-solving, and success for your mobile app. That might even end up being much more cost-effective than you imagined or estimated in the beginning. 
-Needless to say, Look for a diverse portfolio
An app development company's portfolio will speak volumes about its skill, experience, success, creativity, and more. But all of that depends on factors that not all non-developers are aware of, so here are some important factors to keep in mind while checking out the mobile app development portfolio of a company
-Seamless experience and
User Interface
(
UI
and
UX
):
You know when you're trying a mobile app of a business and there's nothing functionally wrong, but there's just something uncomfortable. That's exactly the opposite of what you want for your app. You want it to be smooth and easy to use, impressing users with its efficiency. 
-Diversity and variety:
The best mobile app development companies have a wide variety of businesses/industries they've worked with and created mobile apps for in their portfolio. The wider the variety, the more experience and skills they have which means higher efficiency and chances of success for your app. Experience in digital transformation and business automation across multiple industries means flexibility in creating custom solutions that may be what makes or breaks your app.
-Team with different backgrounds:
You need a mobile app development agency with a team that has backgrounds in various fields such as business management, front and back-end development, marketing, social media, etc. The more diverse the backgrounds of the team the more they can adapt to business and market needs and offer an app that will stand the test of time and not be uninstalled any time soon as well as have a higher chance of success.
Thinking about building your business mobile application? We offer a highly skilled development team with a variety of backgrounds, with experience across multiple industries, and local support for our UAE clients. Check out our work and get a quotation today.