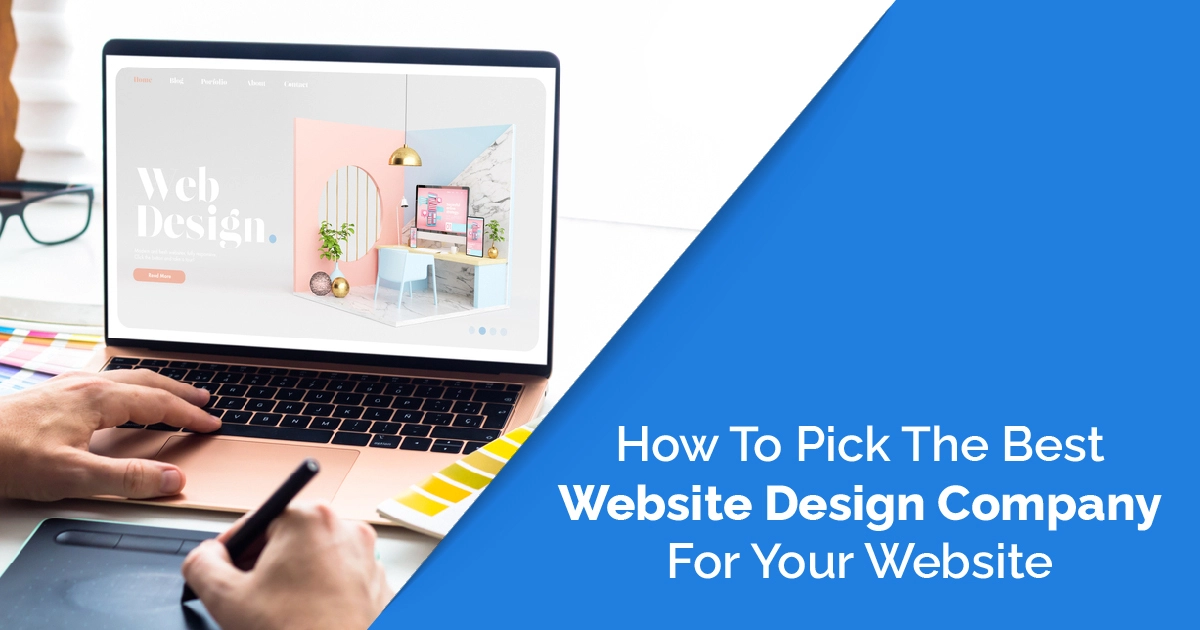 How To Pick The Best Website Design Company For Your Website
So you've started a business offline or online, it's doing pretty good, and you're looking to scale up your operations, become discoverable online and maybe create an e-commerce website or portfolio website, any type of website to showcase your product/service. Maybe you already do have a website and you're browsing what your competitors are doing and wow! You really need to upgrade. There's no shortage of web design teams and website design agencies in UAE or in the world, really. And it's getting pretty tricky to figure out how to choose the right website design company for your business. 
Worry no more, we're here to help you figure out what to base your choice of website development agency on. But first, what even is web design/web development?
Sure, it will include some mood boards, color palettes, and so on. But web design isn't all about design and visuals. Aesthetics may make the difference between high or low website traffic of course, but that's only one factor. A good website designer will build your website to be user-friendly (easy to use and navigate) and strategically design the experience to guide visitors through whatever your process is. As well as ensure the website design easily connects with your social media channels.



Difference between a
web designer
and a
web developer
:
Web design relates to the visual design and aesthetics of the website, web development relates to the coding and technical website building aspect of the process. Most web designers are knowledgeable about web development and vice versa, in some web development companies, the whole process might be managed by one highly skilled person.
So how do you choose the best web development agency in UAE for your business? These tips will help you make your decision:
Determine what your website needs
What you need to do first is assess what your business needs from the website. If you're a seller, you might need e-commerce website development. If you provide services, you may need website booking services. What's the approximate number of pages you need? You could check some competitor website designs from your industry for inspiration or reference, or contact a shortlisted agency after your website development research for a free consultation, but having a brief or an idea of what you need before that will help you save time and money.
Determine what your budget is
It's important for you to know approximately what you're able to afford before you approach web design agencies. Their prices can vary from one to the other depending on several factors and there are a lot of website development services out there. You'll need to contact the web design agencies you think are a good fit with a rough outline of your requirements to get an accurate quote, and you'll have to keep in mind that what comes fast and cheap doesn't come good enough and vice versa. So you'll have to try and find some point of balance between the 3 of them.
Check their
website design
and
website development
portfolio
It goes without saying that a good website design company will have a website development portfolio featured on their website, browse their portfolio and click through to the websites themselves to see if you like the experiences they created, and check if the work featured includes a variety and if it's tailored to each client's business needs. Because that's what you, too, will need.
Get in touch
There's no better way to get to know a web design company than to simply get in contact with them by simply sending an email or giving them a phone call. Getting in touch yourself gives you the opportunity to determine what the vibe you're getting off them is. Evaluate their customer service, do their values and the way they work align with yours? After you evaluate these things, if you feel like this is a company you can collaborate with, you could follow up with a meeting or a video call in case they work remotely to discuss further details.
Look for an integrated big picture approach
Your website is the ultimate peak of all your marketing, social media, sales and other business efforts. If possible and within your budget, it would be optimal to find a company with a marketing and sales background or department to provide an integrated approach toward online support for the website. To help you with directing all marketing and sales efforts to pour into the website for the purchase/booking objective in order for your business to get maximum benefit. 
Device-friendly experience
Finally, around 60% of searches on the web are done on mobile devices, so while you're checking the company's portfolio, previous work and clients from your laptop or PC, you might wanna head over to your mobile device and check some of them on their too for device-friendly website design, responsive web design, and so on. Mobile device friendliness can make or break a website, and in turn, make or break your business.
Looking for the best website design company in UAE? Look no further. Book a free consultation with our skilled web design and web development team today and have a look at our portfolio to get a better idea of our services.