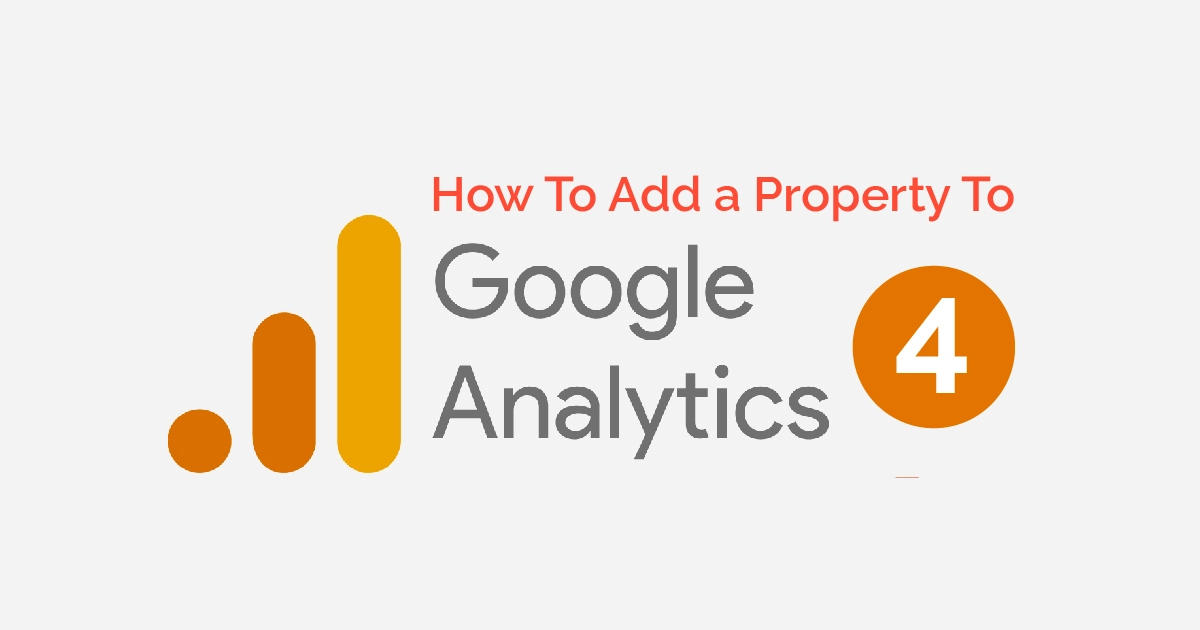 How To Add a Property To Google Analytics 4
Since Google ditched Universal Analytics some time ago and is now running with Google Analytics 4, companies have only a little time to start adding properties and collecting data as Universal Analytics will no longer process data starting July 1, 2023. Until then your new Google Analytics 4 properties will collect data right along with Universal Analytics.
So how exactly do you set up Google Analytics 4 properties? In this article, we'll walk you through adding properties to your new Google Analytics account in order to have all the website data tracking you need once Universal Analytics stops collecting it. 
Let's jump in!
Setting up a Google Analytics Property:
The first point is that setting up Google Analytics 4 properties relies on how your account is already set up and collecting data right now and how your website needs to be integrated with Google Analytics in the first place. 
Start by heading to the dashboard of your Google Analytics account, and pressing the gear icon (settings). Check that you've selected the correct account then head to the column on the left to select "property" and press Create Property. 
It will take you to Property Setup to start the first step in creating your new Google Analytics 4 property
You'll start by naming the property, make sure it's a name that helps you identify it easily, and press "Continue". Then input your business information & how you're going to be using Google Analytics, after you're done with that, click "Next". Once you do that, it will require you to set up the data stream, as you're using Google Analytics 4 for your website, pick "Web" under "Choose a Platform".
You'll continue setting up your data stream in the next step, starting with adding your website URL. Put in your URL, then you're gonna need to enter your stream name, as mentioned above, you should choose something simple and easy to identify. We also recommend including the term "Website" since you're creating a data stream from your website. 
You'll then encounter an "Enhanced Measurement" section since Google Analytics 4 is reliant on tracking events, which is a specific action the user takes on your website, this enhanced measurement will allow you to track actions and events such as page views, clicks, scrolls, file downloads, search on site, etc. You can always turn the tracking off or on for any event by going to settings. 
Enter the events on your website that will be automatically measured, and press "Create Stream". This website stream contains various details which will be presented on the next screen, one of which is the measurement ID that you can't track data from your website without. This ID is what you'll be using to complete your setup.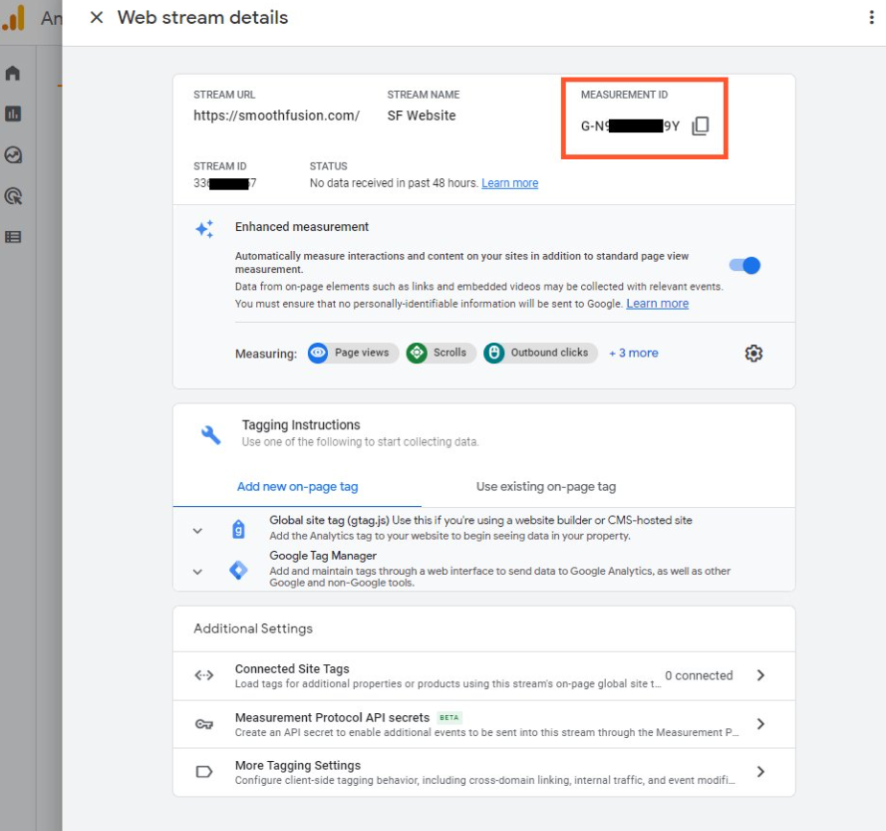 You notice the section titled "Tagging Instructions". This has to do with setting up Google Analytics 4 with Google Tag Manager to measure user interactions with your website. This is what we'll discuss next. 
How to set up Google Tag Manager in Google Analytics 4:
The great thing about Google Tag Manager is that it allows you to track the interactions on your website without having to depend on code and developers to do it, and that's why it's recommended. So what's required exactly? 
An account

A container (a bit of code) to be installed on your website

Only the initial setup may need you to collaborate with a developer
Go to Google Tag Manager, click on Create Account

Enter your account name, and a simple and easy-to-identify container name that's easy for you to remember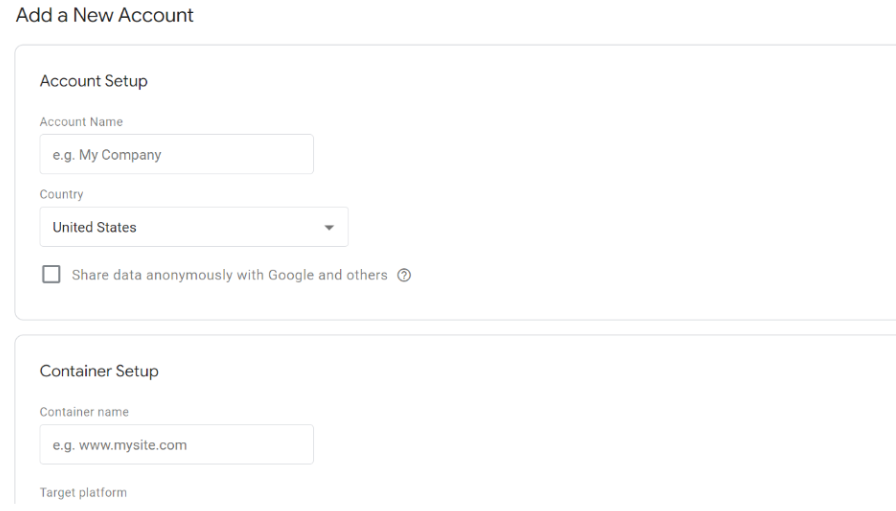 Since you'll be using the container for your website, from the target platform menu, select Web, and then click "Create".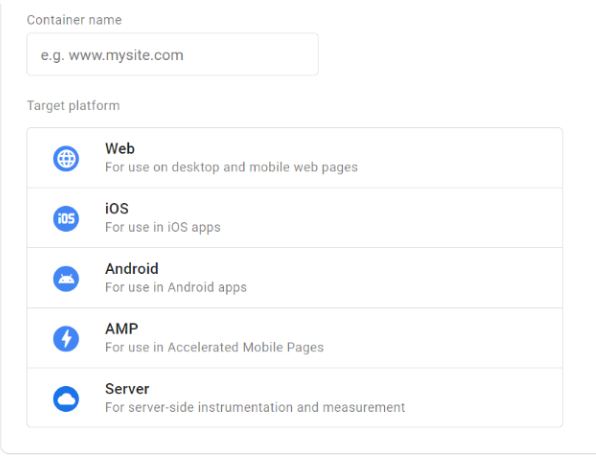 Next, you'll need to install the container, here's how: 
In the Google Tag Manager home, select "Workspace". Find your container ID at the top right.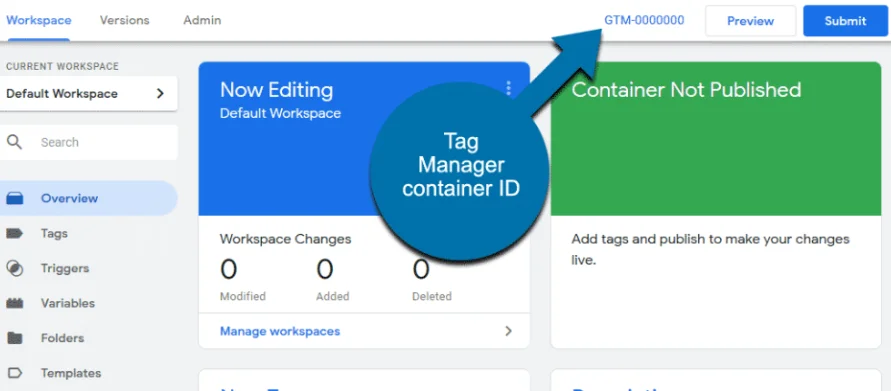 In order to install Tag Manager from the launch box, click the container ID, this is where you might need the assistance of a developer if you're unfamiliar with code. You'll need to copy code and paste it into your website as instructed by the install Tag Manager box.
The next step is to add your website tags, here's how it's done: 
How to add tags in Google Tag Manager:
From your navigation menu in your Google Tag Manager workspace, choose "Add a new tag".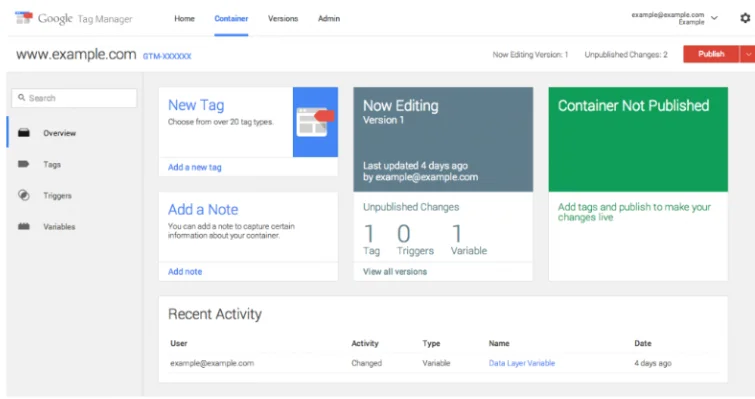 You'll need to select the type of tag, and what triggers will make it run to track data, i.e; "Fire". For example, if the trigger is "Page Views", then every time a user visits the page, this is the trigger that will make the tag "fire" and track this event/visit. 
This process depends on "variables", these are what tell Google Tag Manager when a tag is supposed to "fire". 
This information is then recorded in a Data Layer, which is stored in the website container that you've already set up. If you're tracking more than one website then each site needs to have its separate container where the triggers, tags, and variables are stored. 
Select Tag Configuration where you'll find the tag types. Click on Google Analytics: GA4 Configuration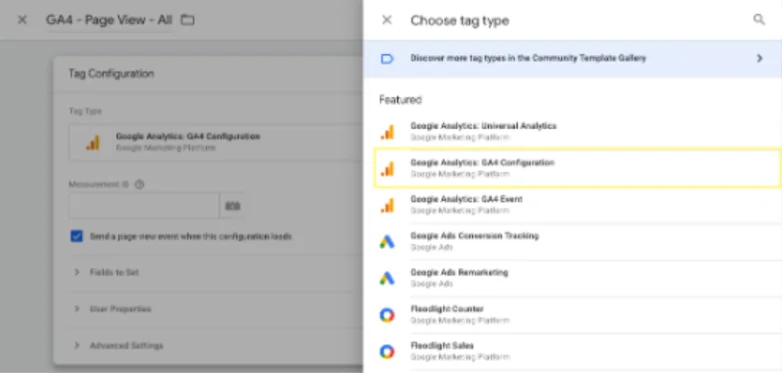 Next, you'll enter the previously obtained measurement ID and select "All Pages" from the triggering menu below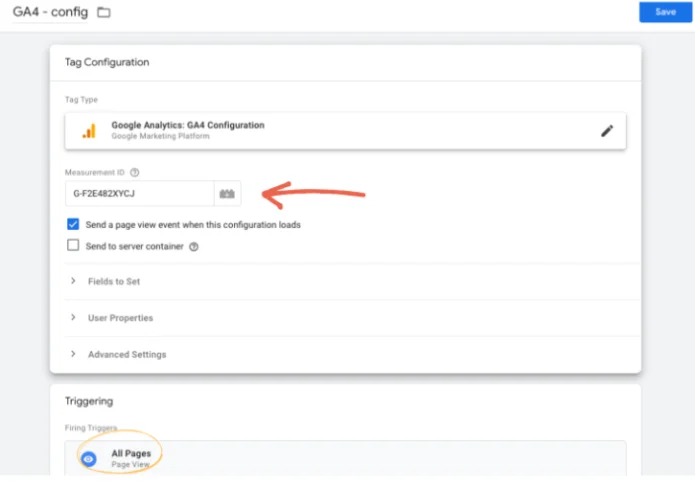 The final step is activating the Enhanced measurement option we've talked about previously. All Pages only measures page views, first visits and session starts. Enhanced measurement also tracks outbound clicks, scrolls, site searches, file downloads, and video engagements. To start tracking these triggers, go to Web Stream Details page and enable Enhanced Measurement

And that's it! You're now ready to track events on your website and keep up with the Google Analytics change, hopefully, this guide has been helpful, but if things are a bit too overwhelming for you, we're always here to help you make the most of your website tracking. Contact us to book a free website consultation and then get help with everything website-related.